A modern investigation firm that delivers results
professional and discreet private investigators
We're here to help
We look forward to hearing from you. Use the secure contact form to submit your inquiry. A professional, licensed investigator will get back to you as quickly as possible.
You may also send us a direct email by using this link or call us at (786) 332-6300.
In order to protect the privacy of our clients, our staff will only discuss case information with the client of record. For current case info, please e-mail us directly from the e-mail address we have on file for you, or call our office. If you use this form to inquire about the status of your case, we will not respond to your request.
Reach Out to Us and One of Our Agents Will Contact You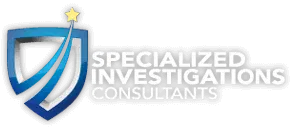 Licensed Investigators
Specialized Investigations Consultants, under the leadership of industry expert Jay Marin, offers top-notch investigation services across a wide range of specialties. Our team includes investigative experts from diverse backgrounds, ensuring comprehensive coverage for your case.
Complex cases require investigators who will take full responsibility from start to finish. We have offices in Lakeland, Miami, and Tampa, enabling us to serve clients throughout Florida.
Return on Investment
If you're considering hiring a private investigator, chances are you require one. Our firm utilizes a blend of traditional and modern investigative techniques to ensure that we get you the facts you need as quickly and cost-effectively as possible.
We understand that hiring a private investigator can be a significant investment. Every step of the way, we are mindful of your budget and strive to provide you with a positive ROI.